We fill new and existing prescriptions in-store, by phone, and online.
Transfer your prescriptions to our pharmacy using our simple and secure online transfer form.
Visit us in store or get in touch with a member of our pharmacy staff. We're always happy to assist you.
Your Partners In Health
Serving Lolo and The Surrounding Area for Over Four Decades!

Get Your Prescriptions
Request us when you get a new prescription or transfer your existing prescriptions to us. We'll get them filled quickly at a competitive price.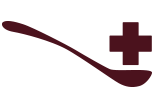 Learn How to Use Them
We'll teach you how to take your medicines so they work the best. Big brand pharmacies can't (and won't) do that.

Get Healthy
Once you know how to make the most of your medications, you'll be healthier and more able to live the life you desire.
Become a Pharmacy Insider
Subscribe to our newsletter for promotions, health news and savings
How to Get a Prescription from Us
A Hometown Pharmacy With World-Class Service

Request Us
Ask your doctor or nurse to send your new prescriptions to us when they write you a new Rx.

Transfer Your Rx
For prescriptions you already get at another pharmacy, click here to fill out a form to get your prescriptions transferred over.

Live Well
We'll fill your prescription quickly and affordably - and teach you how to use them right so you can live your life again.
Getting sick steals too much from you and your family, your prescriptions shouldn't take more.
We understand how overwhelming and time-consuming it can be to get and correctly use your medicines – they just add one more thing to your never-ending list.
We've been helping our fellow Lolo friends and families for decades, offering competitive prices and quick, caring service.
We take the time to teach you how to use your prescriptions so you get healthy quickly – and don't spend any more time at the doctor or pharmacy than necessary.
As a Montana Family Pharmacies® Member, we compete with big box store prices – oftentimes beating them – and we're typically much quicker to get your prescriptions ready too.
Ask your doctor or nurse to send your new prescriptions to us, or click the "Get a Prescription" button below to fill out a simple form so we can transfer your existing prescriptions to us.
Don't let you or your family member's illness control your life any longer – we can help save your time, money, and sanity!

We offer a wide variety of over the counter essentials and medications.

We fill new and existing prescriptions in-store, by phone, and online.

Our pharmacists work with you to coordinate benefits and find financial assistance.
Your Pharmacy Experts
Trust Us With Your Health


At Lolo Drug, we believe that being a local independent pharmacy means providing healthcare and compounding services to our patients that are customized to meet their needs. Visit us today and let us take care of you.

5 STAR REVIEW
"I was tired of going to a big box pharmacy 3 or 4 times every month AND waiting in line for 30 minutes or more each time. When I came to Lolo Drug, they 'synced' my drugs to fill at the same time every month. Now, I only go to the pharmacy once a month and I pick up all of my medications at the same time."

5 STAR REVIEW
"I have Irritable Bowel Syndrome and was prescribed a new drug to help maintain it, but wasn't using it, because I couldn't afford the price tag of $800 after insurance. The awesome staff at Lolo Drug took the time to find a coupon for it and lowered my out-of-pocket cost to ZERO dollars! Amazing!"

5 STAR REVIEW
"You will feel like you've stepped back in time upon entering Lolo Drug. They treat you like a "real" person, and get to know all of their customer's by name after only a few visits. All of their employees offer exceptional customer service and send out a Christmas card to my home each year!"
Check out our weekly health news blog, or subscribe to our newsletter and receive updates on health articles, promotions, specials and much more.
Lolo Drug combines high quality products with personalized care. Our staff is happy to help you with any questions you may have.
We offer a wide variety of services including conventional prescription filling, compounding, immunizations, medication synchronization, and much more.

We'd Love To Hear From You
At Lolo Drug, we're committed to helping you live a healthier life. Our pharmacy staff would be happy to help you with any questions you may have.
Phone: 406-273-2322

Fax: 406-273-4208